Who We Are
Maximum Security Solutions is a pioneering security company based in Egypt, Since its inception in 2010, Maximum Security has been focusing and specializing in presenting high technology infrastructures to several local and international markets, Maximum Security combination introduces the very best products and brings to you the innovation, reliability and solutions that have been the founding principles of the company from the very beginning, Over the years, Maximum Security has proved to be one of the most unique companies in Egypt that achieved great success by providing a huge distribution network all over the country for the products that it represents in Egypt, Based in Cairo, Maximum Security is an expanding company providing expert services with highly qualified staff to a fast growing client base including both organizations and industrial entities.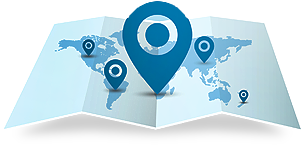 We can transport your goods around the world. We have offices in almost every corner of the earth. Call us for your need today.
view our locations
We believe in forming a client's partnerships
At Maximum Security we believe that you should get what you paid for and nothing less. We believe in forming a partnership with our clients and that we are together for the long haul. Our after sales service is a testimony to these facts.
View Services